Alexkid
ALEXKID « CARACOL »
ALEXKID'S THIRD ALBUM IS A LOVE LETTER TO CLUBBERS WORLDWIDE
Caracol the 12? released earlier this year was a clear announcement of Caracol the album, Alexkid?s new and surprising solo effort three years after the highly successful MINT (of which « Come with me » and « Don?t hide it » were best selling singles in Europe).
Caracol - snail in Spanish - is a love letter to clubbers worldwide, a series of infectious tracks made to measure for the dance floors delight as well as living room hifi systems, such is the talent of Alexkid whose producer?s skills are based on a profound knowledge of the recording studio (he has engineered an impressive list of projects, remixed many artists like Llorca, King Britt, Tosca, Phonique, Freestyle Man & Kiki or George Michael among others) and whose accurate perception of the club scene comes from almost ten years of constant touring all over the planet.
Music to dance to or music to listen to ?
Both is the answer and no compromise is the mode. With its production almost stripped to the bone, Caracol will come as a surprise to the fans of his more luxurious previous releases, but will for sure seduce the lovers of powerful sonic experiments. After months in the studio, Alexkid finally took up his self-imposed challenge to balance spontaneity and roughness with creativity and excellence. Subtraction rather than addition, one idea explored to its limits rather than ten barely skimmed : where many would pile up, Alexkid did unpile, giving as much room as possible to the Sound - stunning - absolutely massive in the low regions and immaculate in the highs.
Caracol is all about catchy rhythms with an organic feel and immediate dance floor flavours but for the opener ? River Flow - an electronified deconstruction of Keith Thompson?s vocals, and for the closing Back And Forth ? an eerie ballad co-written and beautifully sang by Daniella D?Ambrosio (featured in Nouvelle Vague?s first album and Bleed by Aswefall with whom she penned and performed the song for the latest Air France advertising campaign). All the rest is drilling, not chilling.
Flashes of funk, echoes of Detroit and Chicago, slight touches of techno, hypnotic bars and beats, you name it there it is, but often in very unpredictable ways : from the bombastic progression of Decibelly to the twisted Nightshade (where Alexkid and Liset Alea push their collaboration a step beyond gentleness), from Love Letters (already a must of Alex?s DJ sets) to Basic which title says it all, from Orm filled with atmospheric sparks to the epic Caracol and the relentless flow of Mare Alta, every track is condensed pleasure, minimal while sexy, abstract while physical, modern while paying its dues to the history of electronic music with elegance and attitude.
There?s an icing to every cake and Caracol is no exception to the rule, but here, cream has been replaced by a wide choice of spices.
Do snails eat spices?
E.P
ARTISTS LIST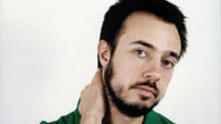 Links