Llorca
If somebody had to define Llorca's music, one might say he composes a mix of acoustic and electronic music inspired by afro-american music heritage - from blues to jazz, and from soul to techno.
When he releases his first album in 2001, Ludovic Llorca doesnt fancy "Newcomer" (that's the title) will become a reference album for many, and will sell more than 170.000 copies. He doesnt know neither he'll spend 2 years on stages around the world, with a female singer and five musiciens, performing one of the most requested electronic live act between 2001 and 2003. But while this first record is titled "Newcomer", Ludovic has been already making music for 15 years...
Born on 1974 in the north of france, Ludovic was immersed in the disco and funk hits by his mum, a club addict and music lover. As for his father, he belongs to the first breed of professional-computers coders : he offered his son one of the first family computer when ludovic was only 11.With a nerd as a father and a black-music lover as a mother, ludovic naturally became ... a computer-music composer!
He really started signing his first tracks on a commodore 64, at the age of 14, composing sound tracks for videogames : his heros, jens-chris huus, maniacs of noise and rob hubbard, are in fact the pioneers of video games' music.
In 1991, he meets David Duriez (with whom he'll found much later a record-label called "Brique Rouge") : ludovic will show him how to get a sound out of a computer and david will teach monsieur Llorca the dj'ing basics. Three years later, they start releasing their first vynils under various aliases, on a small techno-music label based in the north of france. Llorca starts a dj career that leads him in many clubs and parties around the world, and he still spins today in many different countries this inimitable mix of house, funk and deep-techno.
In 1997, Ludovic sends a demo-tape to Fcommunications, and releases three ep's on this label before the "Newcomer" album.
With its two singles and videos ("My Precious Thing" and "Indigo Blues"), Llorca's first album testified you just need good ideas to release a record - the whole lp was recorded, composed, and mixed with one pc and a cheap soundcard at home.
After 2 years of travelling in buses, planes and boats with funny jazz musiciens, Llorca gave up performing live - but will for sure go back on stage as soon as he feels ready for it. After a deserved rest, he focused on various projects and remixes for friends (his rework of Alexkid's "Come With Me" was one of the most played house-music record in europe on 2003) and then on the production of his second album, expected winter 2005 on Fcommunications.
ARTISTS LIST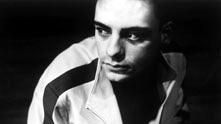 Links
www.briquerouge.com